Welcome to EATS, where we bring you plant-rich recipes and tips for flavorful, sustainable home cooking. Together, we will explore the world of plants, sharpen our kitchen skills, and help create a more just food system. EATS is not about what you can or can't eat, or what you should or shouldn't eat. It's about eating (and cooking) more plants and enjoying every single bite.
If you're not from the South, you may be unfamiliar with boiled peanuts. They are a soft and salty snack that takes me back to my childhood. All of my biological family is from South Carolina. And as a youth, I spent summers washing away the red clay that accumulated from a long day outside, getting ripe watermelons off the back of pickup trucks, and buying boiled peanuts from the flea market. Not only does this snack hold a special place in my heart, it also has a deep history.
Many believe that peanut boiling started during the Civil War when Confederate soldiers would roast or boil and salt peanuts to preserve the high-protein snack. We know that Black folks were boiling peanuts long before the Civil War. Like many Southern plants, peanuts were carried to the United States via the Transatlantic Slave Trade by enslaved West Africans along with the practice of boiling them in stews and alone in salty water. Today, boiled peanuts are the official snack of South Carolina and enjoyed by many across the South.
This recipe gives you three different versions. You've got the classic version that's simply salted, the spicy one that gives a bit of a kick, and the Cajun version that brings in a bunch of flavor. You can't go wrong with either of them! They all hit.
— Darel Scott, Earth in Color Founder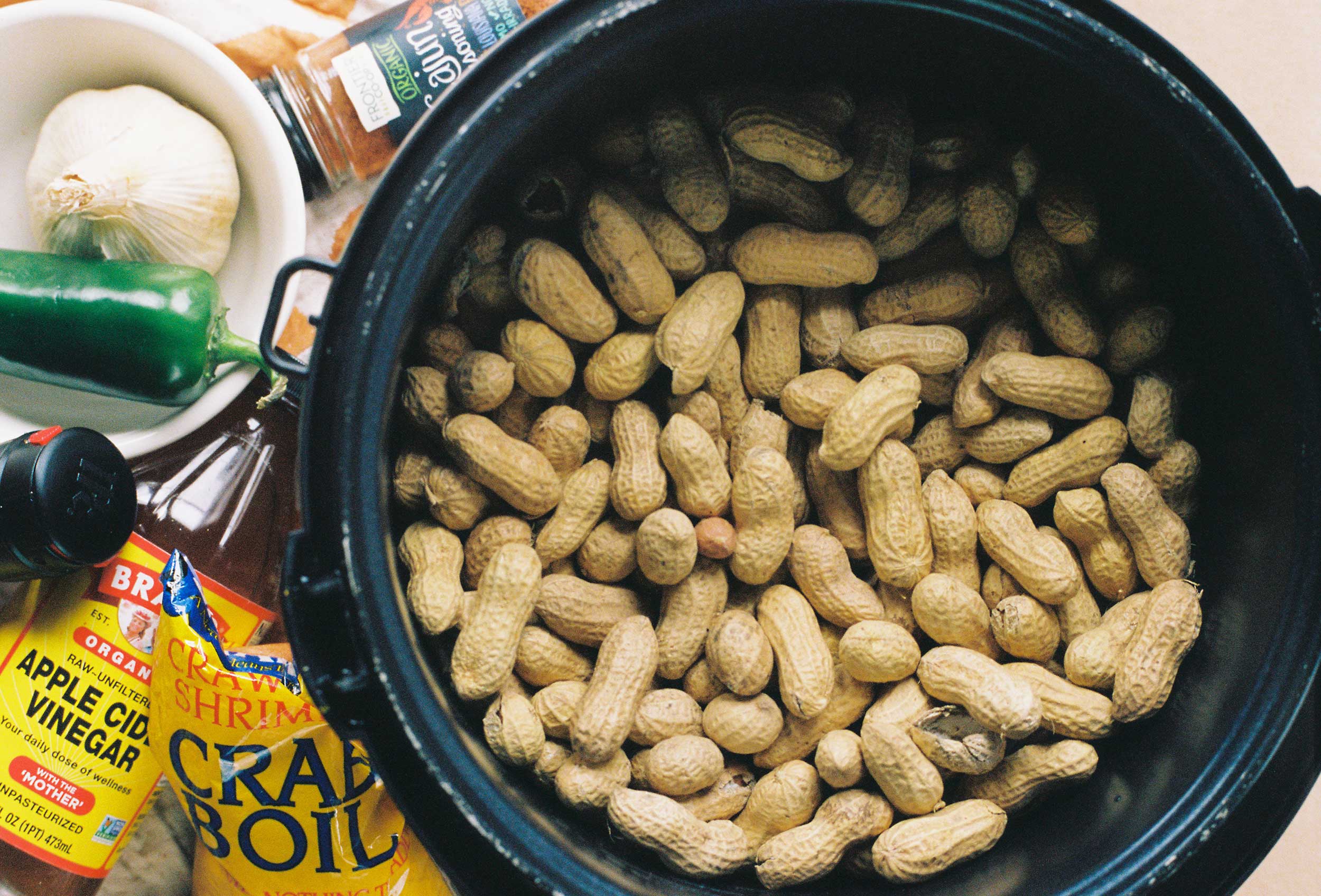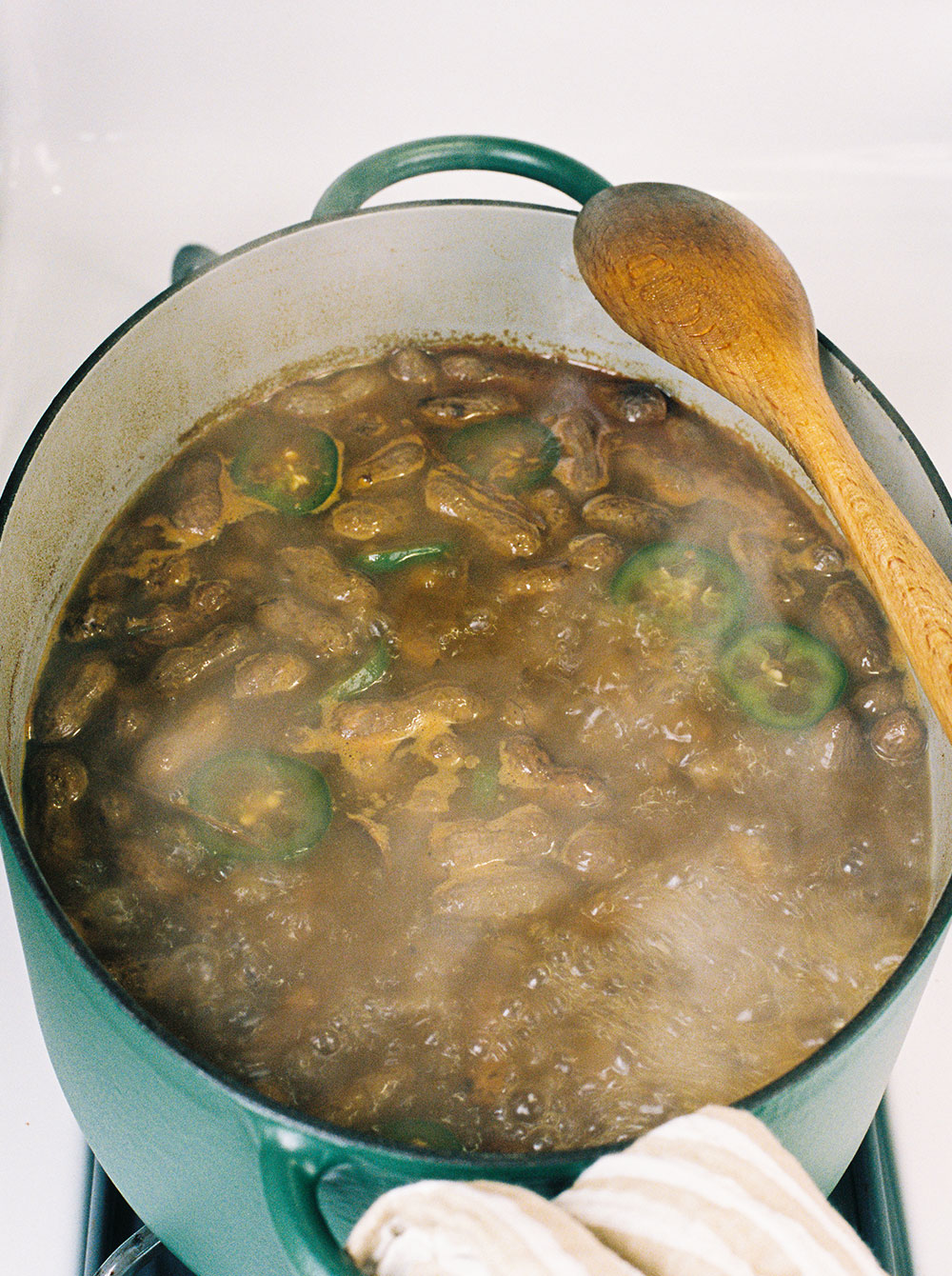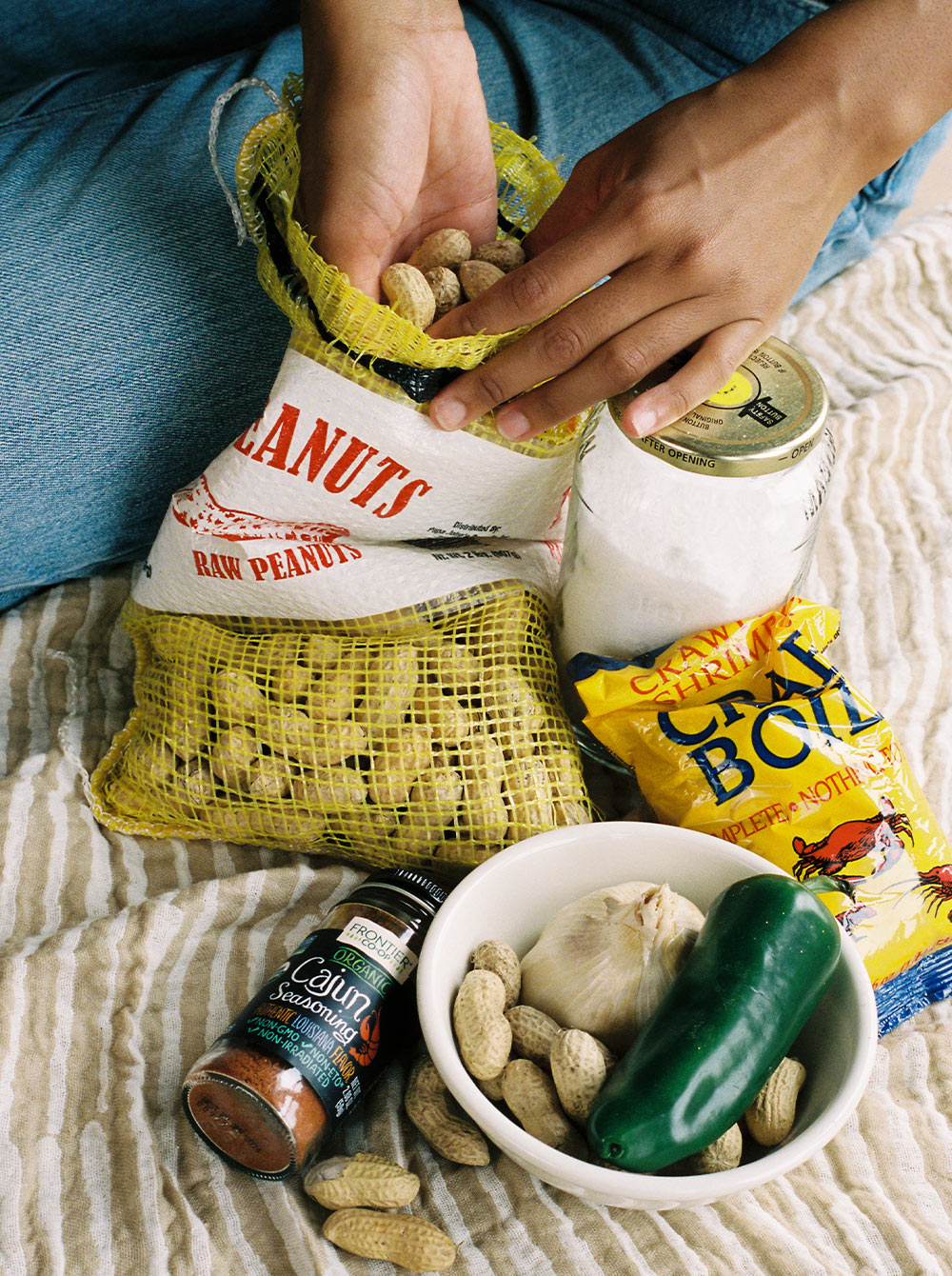 Southern Boiled Peanuts: Classic, Spicy and Cajun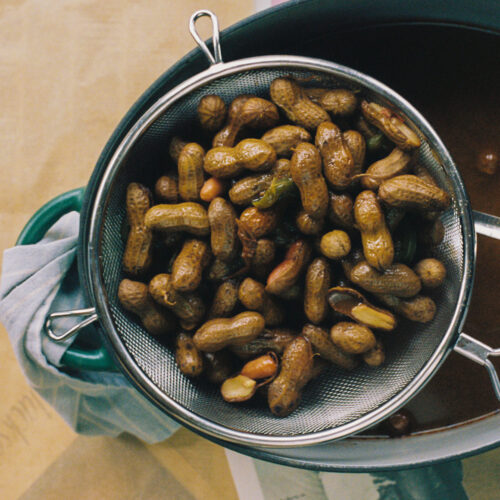 Ingredients
Classic:
1

pound

raw peanuts,

(approximately 4 cups)

½

cup

kosher salt or flaky sea salt

8

cups

water
Spicy:
1

pound

raw peanuts,

(approximately 4 cups)

½

cup

kosher salt

2

whole jalapeños

1

whole serrano pepper

3

cups

water

1

Tbsp

apple cider vinegar
Cajun:
1

pound

Raw peanuts

(approximately 4 cups)

¼

cup

Kosher Salt

2

Tsp

Dry crab boil seasoning

2 heaping

Tbsp

Cajun seasoning

½

jalapeño

1

garlic clove,

smashed

1

Tbsp

apple cider vinegar
Instructions
HOW TO MAKE IT
Rinse peanuts thoroughly.

Combine all ingredients into a slow cooker or Dutch oven and add the water, salt, and any spices.

If using a slow cooker, cook on high for 5 hours or on low for up to 7 hours. If using a Dutch oven, bring peanuts to a rapid boil and turn the heat down to low and simmer for 5 hours or until the peanuts are soft, and peanut insides are easily smashed. Allow the peanuts to cool in the water.

After the peanuts have cooled, store them in enough of the cooking water to cover.

Refrigerate the peanuts in a covered container, and eat within 7 days for the freshest peanuts. If you want to keep them for up to 10 days, check for gray or green spots on the peanut shell. Discard peanuts if they appear very shriveled or black. You can also freeze the boiled peanuts in a covered container for approximately 4 months.