A Digital Home for Blackness and Greenness
for you, for us
Welcome! Earth in Color was intentionally curated with you in mind—to support your connection, discovery, and well-being. We are a Black-led creative studio telling stories, sharing recipes, and curating experiences to support our collective healing and that of the natural world.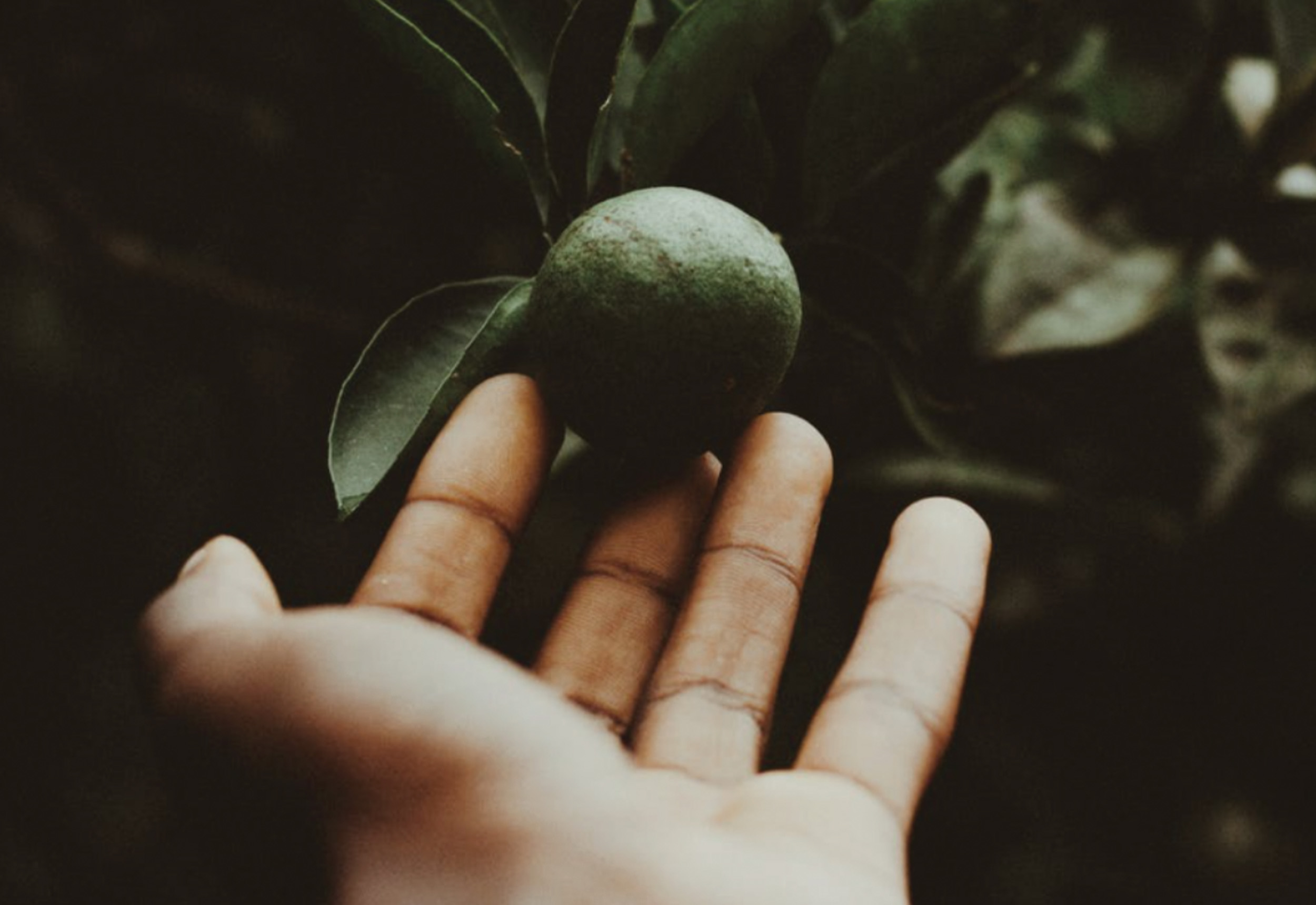 our work
Earth in Color is built around a simple premise: Black people have deep cultural connections to the Earth. It's a part of our heritage. It's a part of who we are. Earth in Color offers a way to remember these roots, which, due to our shared ancestry and interconnected histories, connect the entire African diaspora. And so, our work in the world is to affirm and strengthen those cultural, spiritual, physical, and ancestral connections to the natural world because we know that reconnecting to the land, water, soil, and beings around us supports our well-being and that of the Earth, our shared home.
We are here to dream, world-build, and shift culture. We envision a world where Black people are deeply connected to the land and see ourselves as inextricably linked to the Earth—just like our ancestors. That said, we acknowledge that our connections to the land are shaped by our complex and sometimes painful land histories and the ongoing injustices that our communities face. Earth in Color is providing a pathway for a deeper kinship with the Earth, which nourishes us and provides the rest and replenishment that's necessary to fuel our movements for justice and progress. With each story we tell, each recipe we share, and each moment we spend on the land, we are returning back to our nature.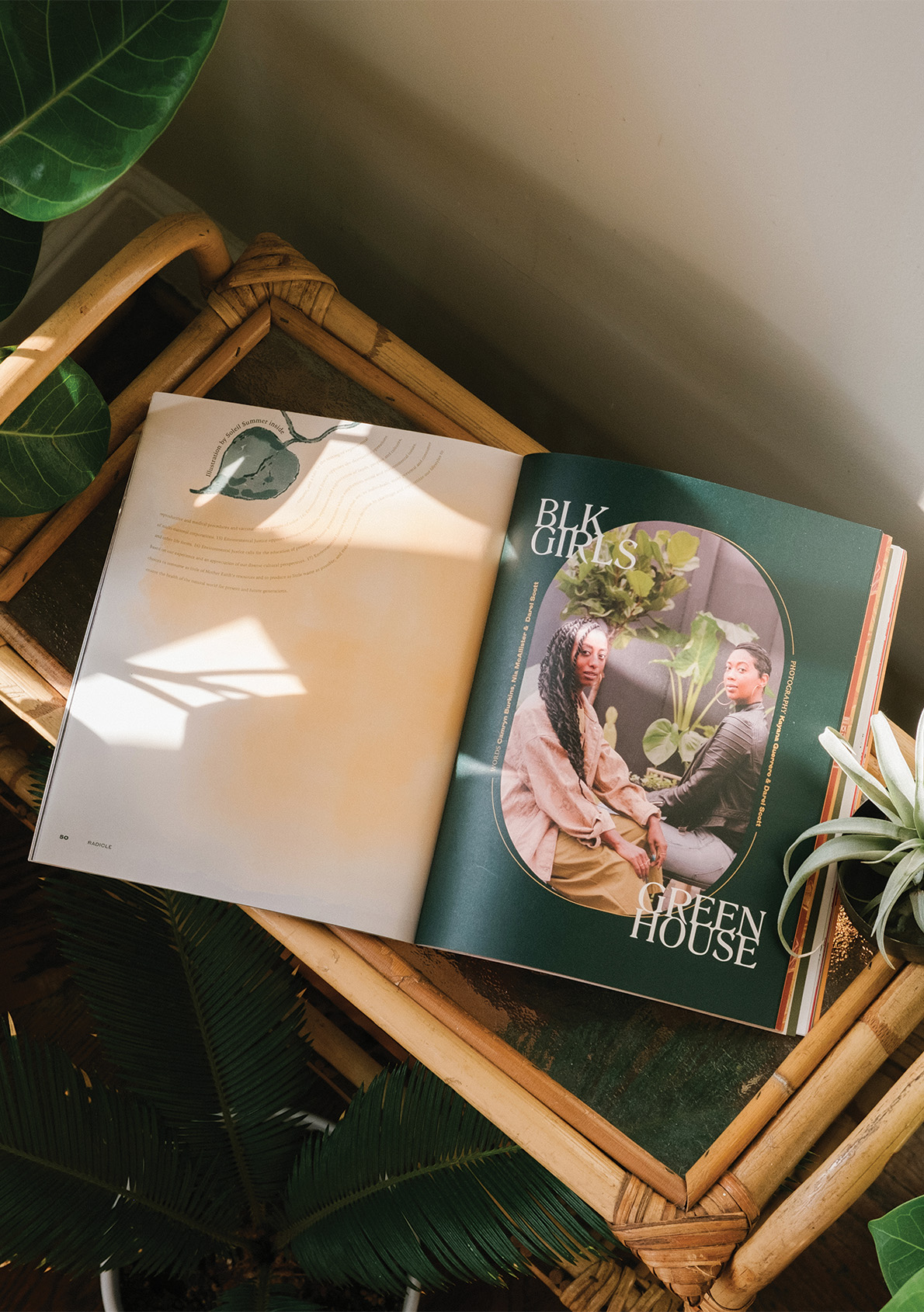 Our Roots
It all started on a farm.
In 2018, as a Stanford University graduate student, Founder Darel Scott co-created an Earth Day farm festival that centered on the cultural ties between Black, Indigenous, and people of color and our environments. After years of struggling to see Black culture represented in her college environmental coursework and after grappling with the deep-seated intergenerational land trauma within the Black community, Darel (with the support of an amazing team) created the Earth in Color Art Festival (where we got our name!). Through art, music, food, craft, and time spent on the land, the festival created a magical moment of healing and connection and sowed the seeds for the Earth in Color of today. In 2019, after graduating, Darel, ignited by the sparks of the festival, founded Earth in Color.
In April 2021—after a series of nature experiences in 2019 and a deep hibernation in 2020—we released our first issue of Radicle, a publication filled with art, activities, and recipes that celebrate Blackness and Greenness. In botany, the radicle is a catalyst. It is the first sprout to appear when a seed is developing into a plant. The radicle anchors the seedling in its infancy and becomes the plant's primary root system, providing stability and supporting the plant's health and longevity. In homage, we've designed Radicle as a toolkit, workbook, guide, and companion that invites you to take root. Stay tuned for future issues!
Today, Earth in Color's work centers around its digital storytelling through series like UNEARTHED which highlights familial land histories, Earth Curiosity, which is situated at the intersection of Earth science and Black history, and EATS, where we share plant-rich recipes and cooking guidance.
Because we believe in the power of storytelling to change culture, we cover a range of topics, like environmental justice, nature's healing, houseplant care, sustainability, ancestral knowledge, indigeneity, and much more. With each story we tell, each recipe we share, and each nature-connecting experience we curate, we are working to foster joy and healing, reconnection and regeneration, and exploration and growth in our community and beyond. We invite you to join us.
our beliefs
We believe that Sustainability is as much about regenerating the Earth as it is about regenerating culture, community, and our relationship with the land, water, soil, and non-human world in and around us. This connection is how we heal with the Earth.
We believe that our connection to nature is—as it has been—a source of Joy, Healing, and Well-being.
We believe that our Imagination has the power to not only transports us into a healthy, sustainable, and just future. It also empowers us to bring those visions into our present realities.
We believe that Community is the key to our personal and collective well-being. This home base is from where we draw our strength as we advance our movements for justice, change, and progress.
We believe that unleashing our Creativity not only makes the world a more beautiful and colorful place. It is also a powerful tool that, when leveraged, enables us to redesign unjust systems, cultivate our wellbeing, and regenerate our Earth.
OUR TEAM
This work is made possible by the collaborative efforts of the following individuals and entities:
Darel Scott, Founder and Creative Director
Nia McAllister, Editorial Lead
Cameron Oglesby, Associate Editor
Justice Namaste, Digital Content and Community Lead
Talia Moore, Design and Production Lead
Tiana Gidley Creative, Partner
Studio Hali Bey, Partner
PURSUIT Design, Partner