Pitch Us
Earth in Color publishes stories at the intersection of Blackness and Greenness, exploring the many ways that our community engages with nature, food, sustainability, and the world around us. Our storytelling is informative, joyful, empowering, and community-oriented. We prioritize pieces that are evergreen in nature, and introduce new perspectives that uplift, spark curiosity, and highlight Black cultural connections to the Earth.
We welcome new voices into our creative ecosystem, and are building a community of dynamic writers. Read on to learn more about submitting a pitch to Earth in Color.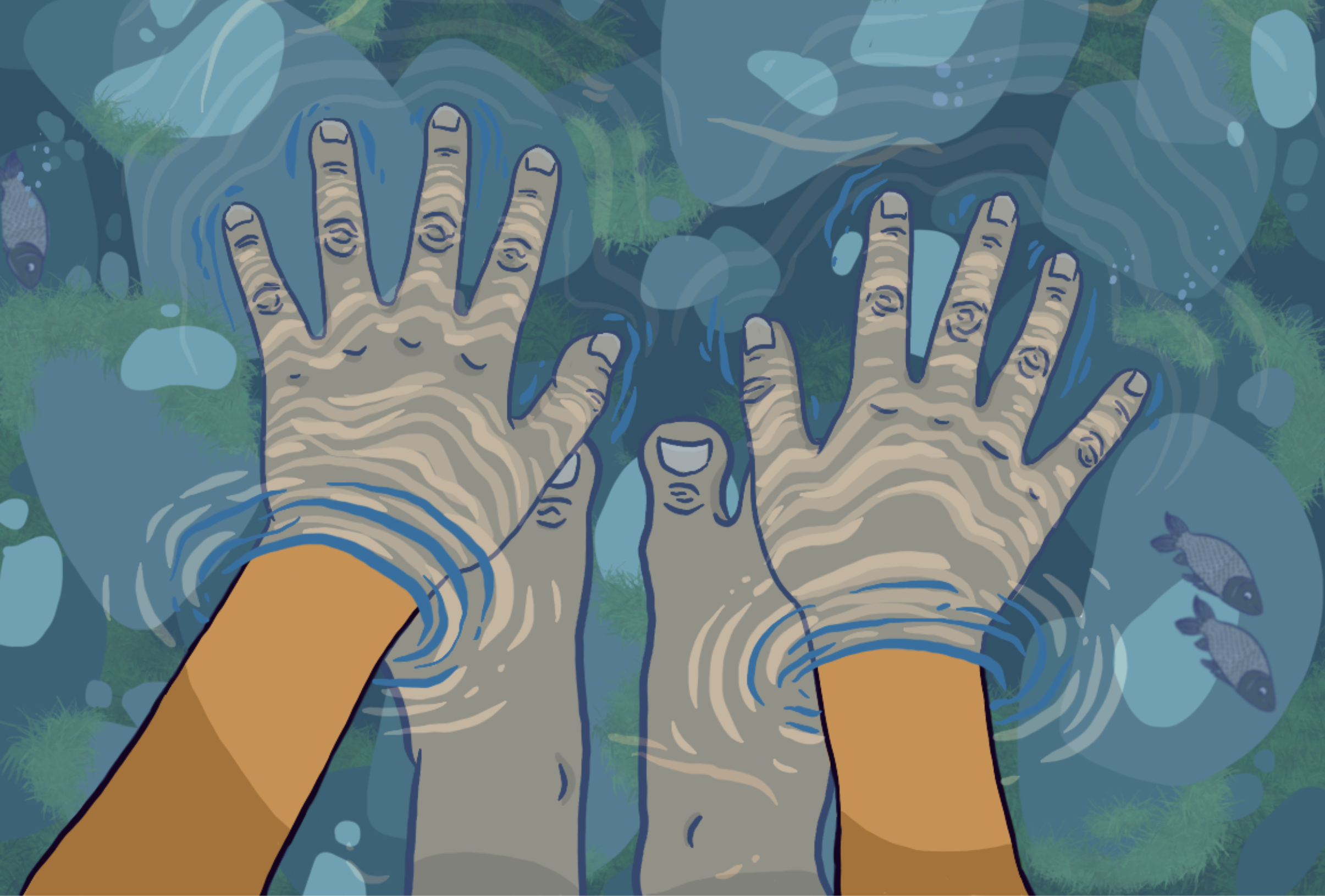 what we're looking for
Submissions can take the form of personal narratives, interviews, research-based features, photojournalism, and more (we are open to unique formats). We publish stories seasonally, and release thematic collections throughout the year. We are currently accepting pitches that respond to the following:
Eatin' Good
At the nexus of food, justice, sustainable agriculture, and climate solutions, Eatin' Good explores Black foodways as a means of empowering healthy, just, and sustainable futures. From plant-forward recipes and climate-friendly food guides to interviews with Black farmers and tips for decoding food labels, this collection inspires us all to eat well for the benefit of both people and the planet. Content in this collection will be geographically focused on New York City and will be produced in partnership with Grist, a nonprofit, independent media organization dedicated to telling stories of climate solutions and a just future. Pitches will be accepted through June 16, 2023.
We are especially excited to receive pitches in the following formats and issue areas:
Feature articles exploring the connections between global climate change and regenerative food systems
Feature articles highlighting how individuals and communities are creating a just food system through sustainable land stewardship and activism, specifically in the New York metropolitan area
Plant-forward recipes, especially those highlighting foodways of the African Diaspora
Actionable lifestyle guides (e.g., how to decode food labels at the grocery store, how to start composting at home)
Personal narratives about sustainable living, cultural practices, and/or community-based solutions related to food and agriculture
what we're not looking for
Time-sensitive reporting
Pitches that do not center Blackness and Greenness
Academic research and writing
Promotional storytelling
Fiction
Poetry
things to consider in your pitch
We prefer to publish pieces that are evergreen and will have longevity as opposed to being trendy or time-restrictive.
Our work is focused on the intersection of Black culture (past, present, and future) and Greenness, which encompasses topics related to nature (including non-human beings and forces), the environment (from urban to wild), sustainability (from personal to ecological), environmental justice and the connections between race, class, gender, and the environment and the Earth (our home). Our work also intersects with wellness, health, and healing.
Earth in Color prioritizes Black people and our lived experiences, so we will prioritize pieces written by Black writers or people with significant connection to the Black community.
We encourage you to pitch an interesting story, not just a topic.
We like to publish stories that are at least (2) of the following: joyful, empowering, informative, aesthetic, and relatable.
how to pitch
To submit a pitch to Earth in Color, fill out the pitch form. You are welcome to submit more than one pitch, but please only submit one topic per form submission.
Word count and rate
For personal narratives, interviews, and research-based stories, writers will receive a flat rate of $680 for pieces ranging 900-1200 words.
Editorial process
If your pitch is accepted, our Editorial team will work with you to fine-tune the direction of your story, provide edits throughout the writing process, and offer one-on-one meetings to review your writing. The Earth in Color team will also assign artwork, illustrations, or photography to accompany your piece. All stories will be edited to align with Earth in Color's style guide and will show up on our website, newsletter and social media. The Earth in Color team will lead the adaptation of website stories for social media.
Timeline
We try to respond to every pitch. For collections with specific deadlines, expect to hear back from us within two weeks of the due date. For rolling deadlines, it can take us up to three weeks to get back to you. If you don't hear from us within that time frame, feel free to send us a message via our Contact page. We look forward to hearing from you!