The Community Spotlight series highlights Black individuals and entities who are creating healthy, sustainable, and just futures. In this story, we feature Ashanti Williams, the founder of Black Yard Farm Collective, a 44-acre farm in Argyle, New York focused on regenerative agriculture, food sovereignty, and Black belonging in the out-of-doors. Ashanti shares her early childhood experiences working in community gardens and her path as a land steward and educator dedicated to inspiring the next generation to care for the land. This story has been edited for length and clarity.
A Family Legacy Founded in the Bronx
I've been farming most of my life. You could say I was born into agriculture. I'm originally from the Bronx in New York and was raised in a "guerilla-style" community garden. I grew up in an area that was under food apartheid, so there weren't many grocery stores or opportunities to get fresh produce. My family—my grandfather and father along with a few other members of our community—took it upon themselves to grow that produce for everyone, cleaning out an eyesore of a vacant lot and growing fresh food. As a part of this garden, when I was eleven, my grandfather and I started a youth-run farmers market to engage people my age in the work we were doing. I ran that farmers market all the way up until my mid-twenties. Our community garden—the Taqwa Community Farm—is still there and is still run by my father and grandfather.
Despite these experiences, I didn't think that I would go into farming. Even while running the youth market, I hit a rebellious phase where I didn't really want to do it anymore. I actually wanted to be a vet growing up; I always loved animals and wanted to work with them in some capacity. I got to do this in my early 20s when the garden got its first chicken coop; my grandfather let me take over the egg collecting and chicken operation. I learned so much about egg production, how to take care of chickens, and how to monitor their overall health and well-being. And I felt really connected to that work; I believe that's what really ignited my interest in the farming lifestyle.
I continued managing the chickens and helping in the community garden for a couple of years before deciding to move on to work with bigger animals like sheep, goats, cows, and pigs. But the opportunity for that wasn't available in the city. This sparked my transition into rural farming in 2017 and ultimately birthed the Black Yard Farm Collective in 2020.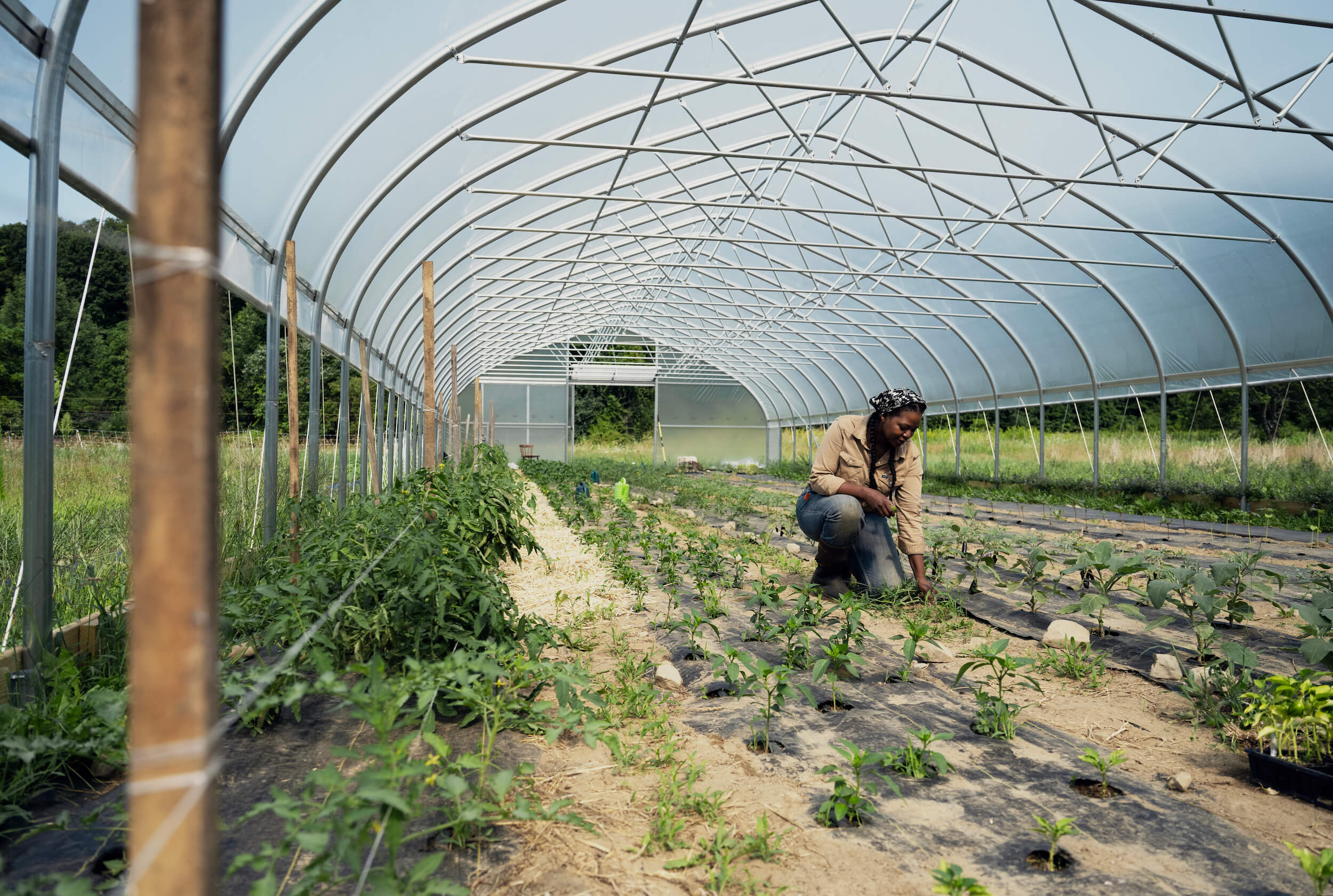 From the Urban Garden to the Farm
As a young person, I knew there were injustices in the world. I was made aware pretty early on that my community didn't have access to fresh produce and high-quality food like other communities. But transitioning from urban gardening to rural farming gave me a whole new viewpoint on life and injustice. I experienced firsthand the stark contrast of what life was like in the city as opposed to life in rural spaces. I appreciate the city because of its diversity of both people and thought. It was very difficult entering a space where people didn't look like me. I found that there is an emotional cost to rural living; the culture shock was jarring.
The way that my grandfather taught me how to grow was based on our roots—our ancestry. These techniques were inherently climate-friendly and nature-friendly. It was about farming with the Earth and being mindful of the land and resources. But when I first started rural farming on my own and began researching best practices, what I found was usually the exact opposite of what my grandfather taught me. At the time, I took the lessons for what they were and assumed that was the way to grow. However, as society became more and more aware of climate change I found more books and lessons on "alternative" ways of growing, ways that were better for the environment. These new books and "new practices" were the same techniques my grandfather taught me! Indigenous and Afro-Indigenous folks have been doing these things for years. The erasure frustrated me.
"I wanted to create something for Black people that is owned by people who look like them and who are able to relate to their life, experiences, and relationship to land and food."
My goal in creating Black Yard Farm Collective was to not only create a space to educate folks about these histories and practices, but also to create a safe, unapologetically Black agricultural space. I wanted to create something for Black people that is owned by people who look like them and who are able to relate to their life, experiences, and relationship to land and food.
It's About More Than Food
Access to fresh produce has always been and will be my mission. Since transitioning to rural farming, my goal has been to create a space that provides food, enriches the community culturally, and doesn't do so at the expense of me or the business. Folks aren't getting paid living wages in this work. And communities like the one I grew up in—with people who also aren't making living wages—should not have to pay extra just for fresh produce. As of now, I'm working with an organization that pays me upfront so that I'm able to provide produce to folks for free through two food pantries. I base my work in New York because I'm from here and my goal is to have a bunch of hyper-localized food systems that are working collaboratively to distribute food to folks in the city.
But more than food, it's also about being able to talk about agriculture from the lens of our connection to the land. The land is our birthright. Technically, I'm a third-generation farmer. My grandfather sharecropped as a child in South Carolina. And although we've had farmland, we've never owned the land. That's why Black land ownership and homeownership really propel me in this vision.
Outside of attending farmers markets and preparing the farm products for local food pantries, my day-to-day at Black Yard Farm is focused on expanding the regenerative practices I use on the property. I only grow annual vegetables—the usual tomatoes and cucumbers and grocery items—on about three-quarters of an acre of land. The rest of the property is dedicated to agroforestry and grazing for my sheep, goats, pigs, and chickens. I'm currently planning out some intentional planting of several trees and shrubs—hazelnuts, hickory, pecans, and some berries—to give additional grazing space for my animals as well as create another revenue stream for the farm. At the moment, it's just me running the farm, but my next steps are to find four or five more farmers that are committed to our vision of an unapologetically Black farming collective to co-own and co-manage the property. We would share the land as a farming cooperative and build our businesses off the land with the potential for homeownership on the property at some point.
Inspiration in the Next Generation
It's really inspirational when people can see themselves in agriculture. Part of my work is to help pass our knowledge on to the next generation. Last November, we did a tour with some high school students who had been researching the Black farming movement and studying collectives like ours. Even though they were located two or three hours from the farm, these kids were eager to get up and on a bus early in the morning and come all the way out to the farm. We gave them a tour of the land and talked to them about our work and its connection to Black liberation. In response, they said, "We're so happy to see you in this position," and "Seeing you do this makes us feel like it's possible for us."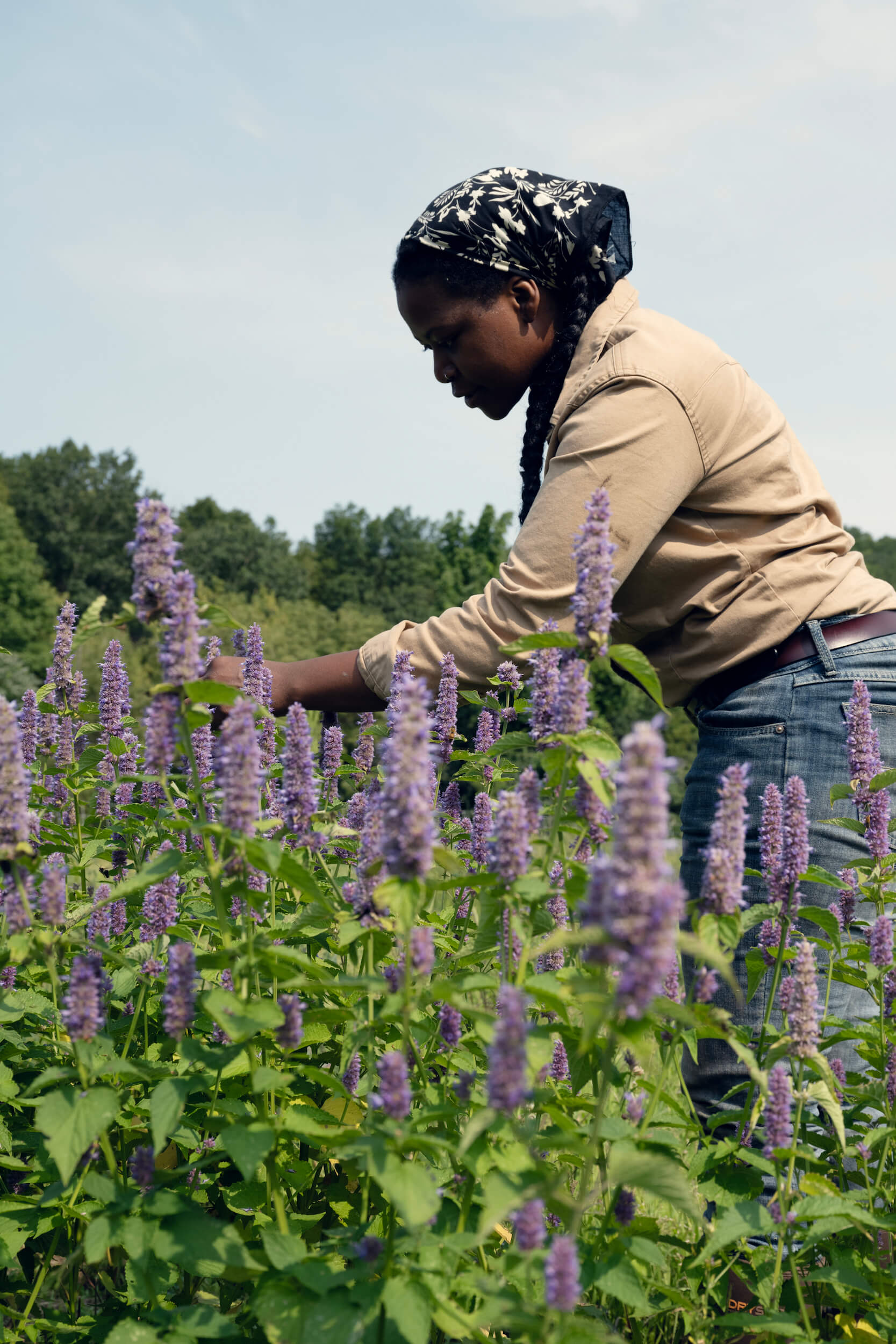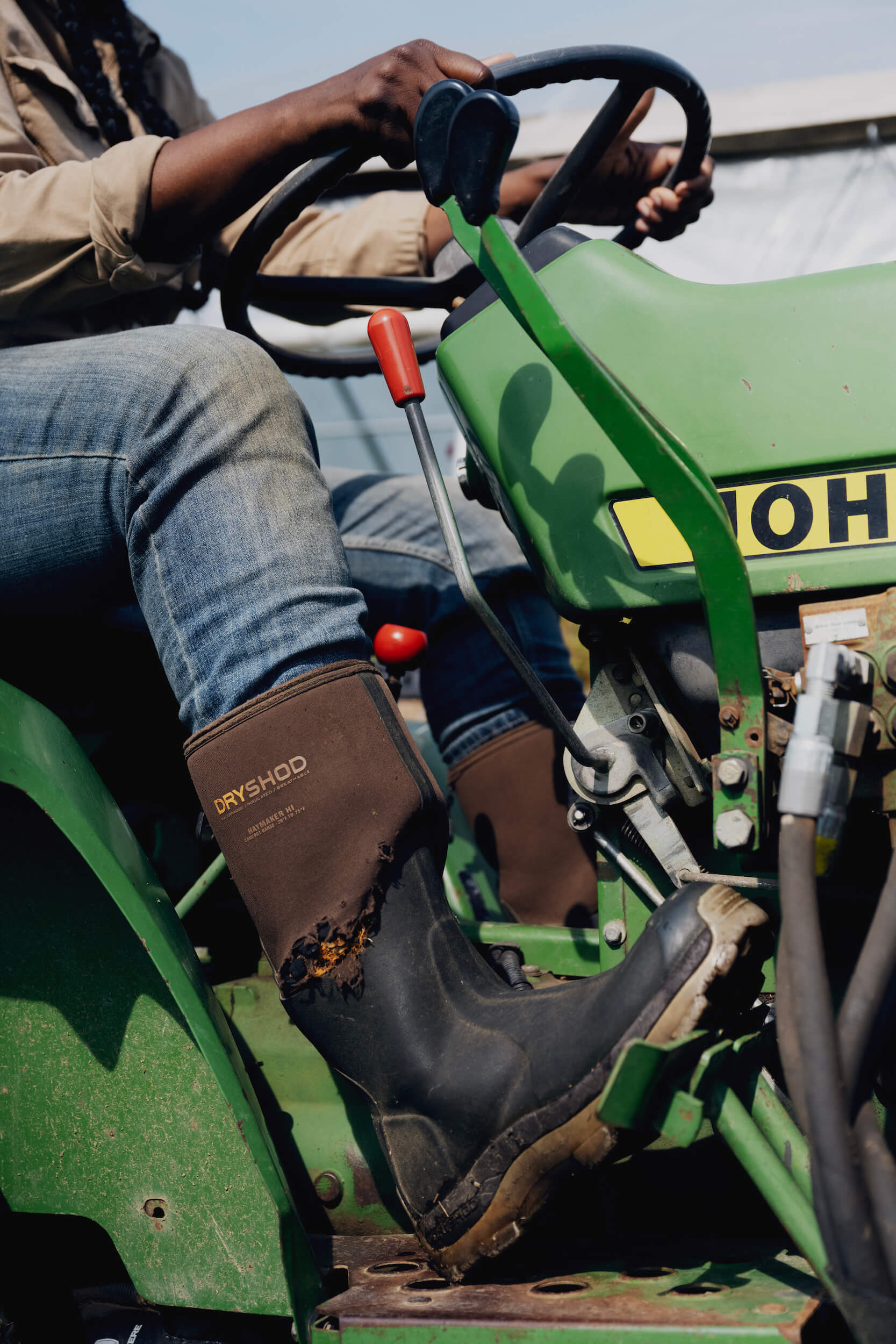 If there's anything I want folks to take away from my work with Black Yard Farm, I want people to understand and internalize that we belong in green spaces and agricultural industries too. And even though it's hard, I think that we will eventually get to a place where we have more access, ownership, and more say in what happens in agriculture.
It was so heartwarming to see how our work has been empowering for young people and members of the community. I want folks to do their work and learn their history when it comes to the land. And I'm excited to help people do that work and find their own home outside their city gardens.