The Community Spotlight series highlights Black individuals and entities who are creating healthy, sustainable, and just futures. In this story, we highlight Arielle King, Christopher Bradshaw, Doria Brown, Nye' Lyn Tho, and William Barber III—five changemakers across law, design, food justice, energy justice, and climate education all working to build spaces and movements that center ancestral knowledge and the Black experience in environmental work.
With spring comes warmer weather, new blooms, and healing rains. It also gives us a chance to recognize our impact on the environment—through Earth Month. Although this nationally-recognized event hasn't always been inclusive of Black and brown communities, everyday leaders are continuing to center our community needs and Earth-conscious values through art, policy, and organizing. To celebrate Earth Month, the Earth in Color team sat down with five trailblazers: photographers, advocates, and land stewards to discuss how their work and perspectives are shaping more just environments for us all.
ARIELLE KING
Environmental Justice Educator and Lawyer; Director of Programming for Black Girl Environmentalist
I've always been really interested and excited about environmental issues since I was a kid. I grew up in a community that's considered an environmental justice community; there are multiple sources of pollution that contribute to negative health outcomes for my neighbors. So, I feel very fortunate that I have had so many incredible opportunities to go into nature and learn about environmental conservation and protection at a very young age. I've had really incredible mentors and people who have guided and supported my love for this planet. I learned about the ways that people and the planet work together in this symbiotic relationship. And with that came a sense of responsibility. In the third grade, I went to my principal and told them that we needed to start celebrating Earth Day. We planted trees and did a whole ceremony. Now, they're still celebrating Earth Day. Every time I go to my hometown, I see all the shrubs that we planted during that first year. It makes me really proud to be able to leave a little part of my advocacy and my love for my hometown.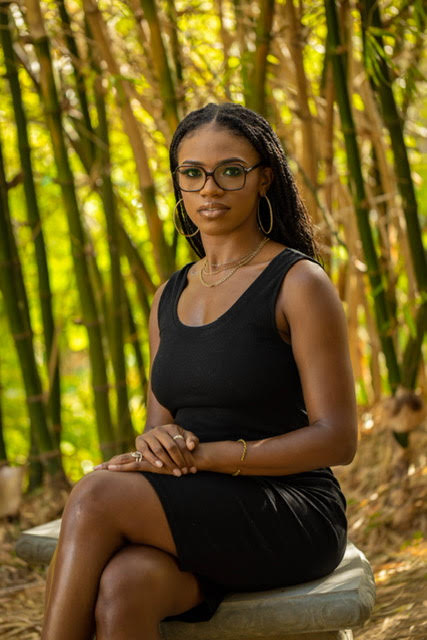 I root all of my work in climate optimism, radical imagination, and joy. In my daily life, I am really excited about encouraging people to think beyond just environmental protection in the mainstream ideology. The more that we are providing access and opportunities to talk about environmentalism in ways that are accessible, ways that connect to issues that are happening in people's neighborhoods, the more inclined people will be to get involved in environmental action. In my work, I'm trying to foster a culture of honoring the legacies of those who have contributed to the environmental movement and who haven't received the recognition they deserve. I think education is one of the most powerful tools that we have to lead communities toward self-determination.
"I root all of my work in climate optimism, radical imagination, and joy."
Arielle King
CHRISTOPHER BRADSHAW
Food Systems Advocate; Founder and Executive Director of Dreaming Out Loud
I'm a native Southerner that came from farmers, teachers, and entrepreneurs. My family ended up in Georgia after being scattered from Rosewood, Florida, the home of one of the most notable racial massacres of the twentieth century. This history is part of the framing of my work today with Dreaming Out Loud, a food hub that grows healthy food deep within communities. We also aggregate produce from other farms to get it into schools and other non-profit programs. We're all about healing, economic opportunity, and the advancement of justice through food. We have seen the power of food as a lens to examine and have conversations about some of the most pertinent issues for Black folks.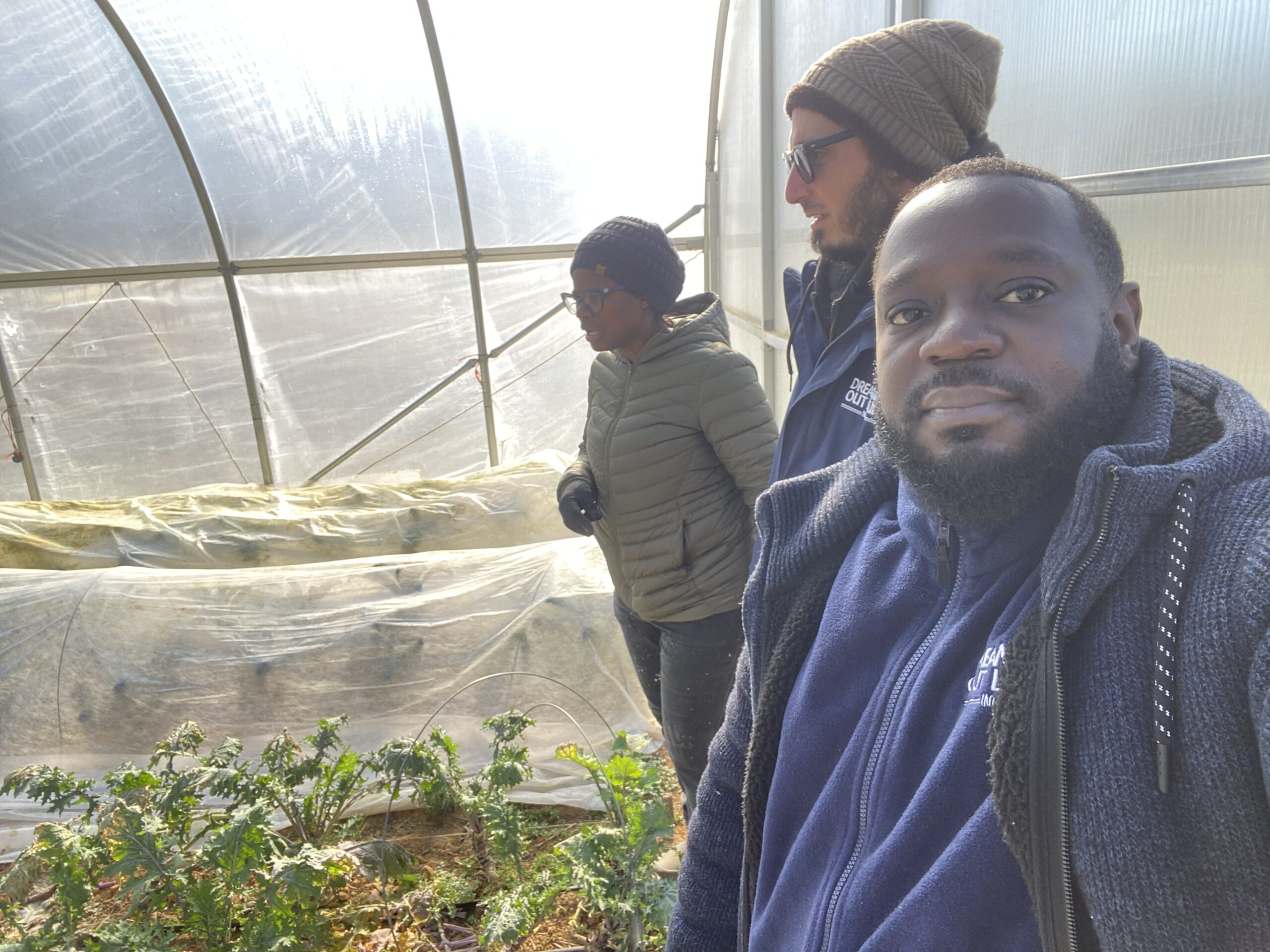 This time of year is special because Dreaming Out Loud's birthday is right around Earth Day. It's also when we have our annual spring festival, bringing different parts of the community together to celebrate the beginning of the spring season as a collective. Spring is like renewal, which can be a metaphor for so many things and is representative of what the world needs right now. I believe Earth Day has always been Black and Green. We were the first environmentalists, the first folks out there exploring, and we want to continue to celebrate our history and also shape a different future.
DORIA BROWN
Known on TikTok as the Earth Stewardess; Sustainability and Energy Professional with the City of Nashua
As an energy and sustainability professional, I work to implement sustainability projects. We are trying to decrease our carbon footprint by bringing more renewable energy into our community and reducing barriers for people to own or participate in buying sustainable energy. On social media, I post about sustainability and solutions to the climate crisis. I hope that using my platform to talk about what I'm doing might reach people in a community that is experiencing injustice. And maybe they can implement some of what I'm doing for my community and be inspired by seeing a brown person on the screen that's talking about energy, which is kind of rare.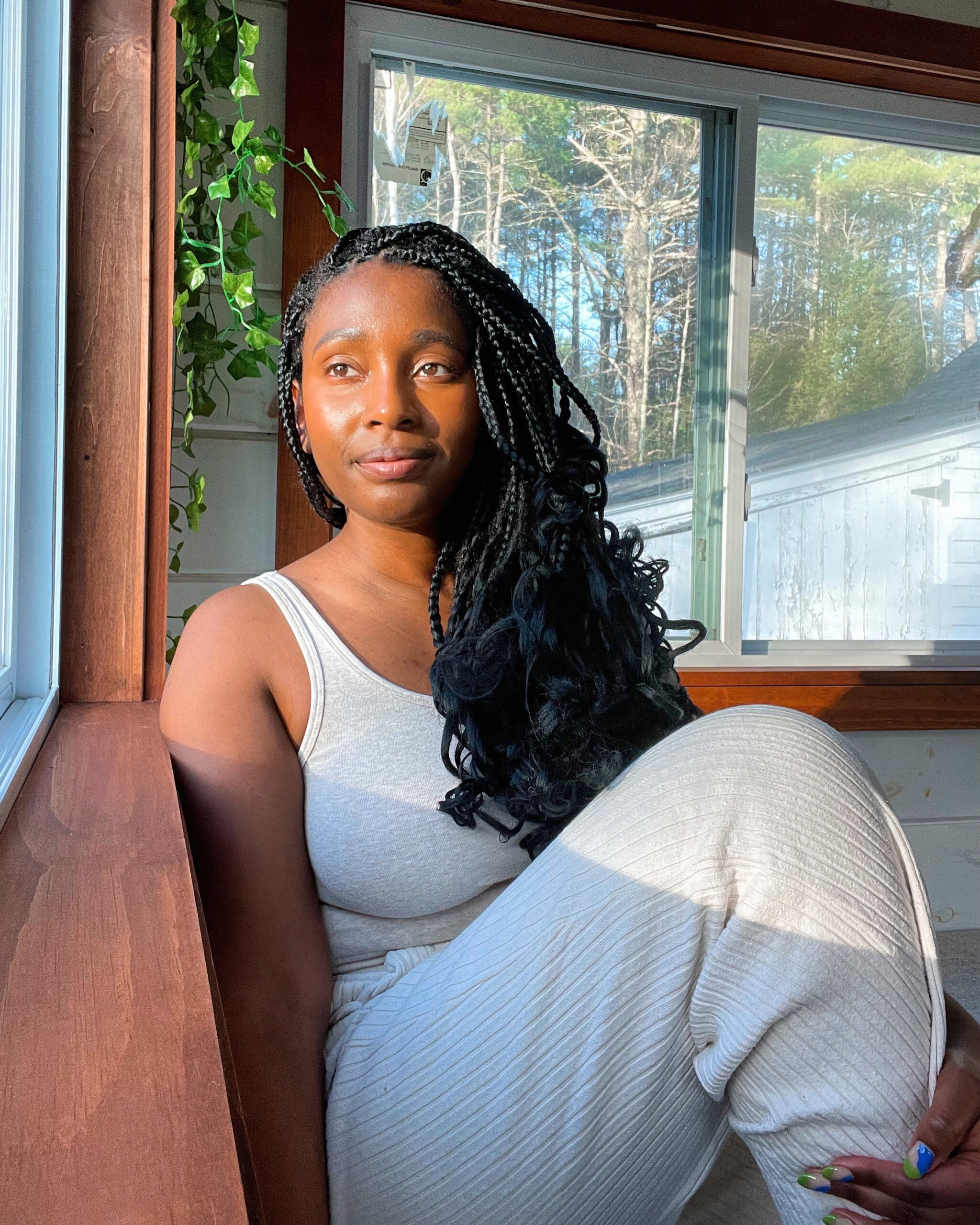 My larger goal as an influencer is to build a community and impact people's lives by seeing positive environmental solutions. One thing I've noticed on social media platforms with environmentalism is that there's kind of a standard that a person has to be in order to fit in —they're super sustainability-minded, they're wearing thrifted clothing, they like to hike, and they're vegan. And I'm none of those things. I try to make my platform reflect who I really am and what I'm interested in, so I can attract people who are interested in the same things. That's my Black joy: being able to do the most that I can to make this place better for the people living on the planet.
NYE' LYN THO
Nature-Inspired Photographer and Graphic Designer
When it comes to nature, I highly respect it. I've always been into the outdoors and being outside. I'm always pulled toward nature; I love the woods, the California Redwoods specifically. I could go into the woods, walk for two hours, and find my way back without a map. And I'd always come back feeling good, energized, and happy. It's like a weekly medication.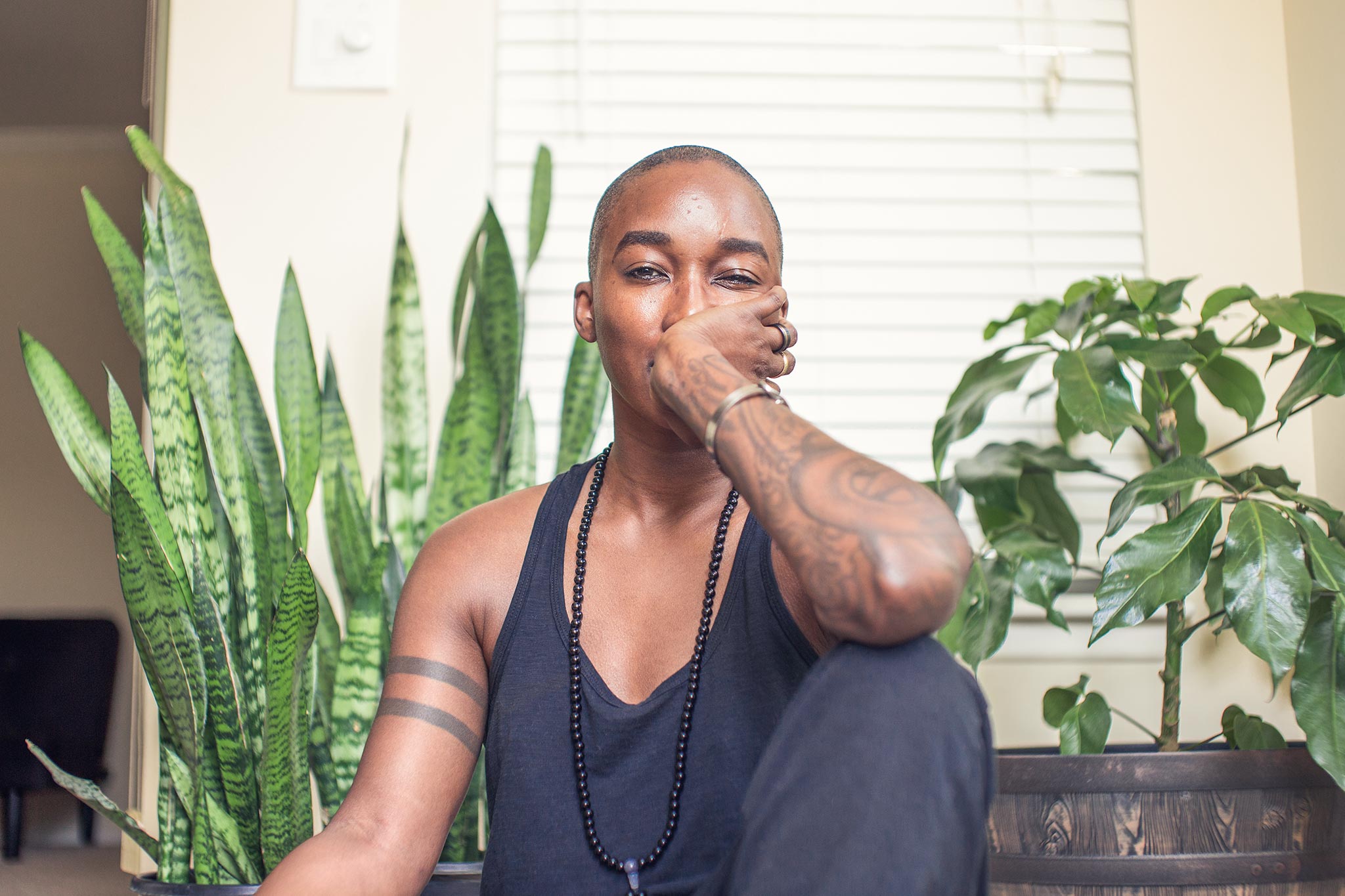 Earth always sneaks into my work. I don't know if it's intentional or if it's a subconscious thing, but my art is always connected to some kind of plant life. For example, my first photo project, Natural Heir, captured plants and different Earth elements infused and emerging out of people's heads. I was doing that series for a while and then, a year afterward, I stumbled on this beautiful article about how during the slave trade, enslaved folks would sew seeds into their hair. I thought that practice was so beautiful, and coincidently connected back to my photo project. My ancestors must have guided me. The idea of this project possibly being a spiritual representation of that journey, the sewing of seeds in people's hair just for those seeds to sprout from their heads is so beautiful. I think there is some kind of subconscious ritualistic connection to Earth, perhaps witchery, in my work.
WILLIAM BARBER III
Energy and Environmental Justice Advocate; Founder of the Rural Beacon Initiative
I am the founder and CEO of Rural Beacon Initiative, a social enterprise that is focused on increasing ownership diversity in the emerging supply chains of regenerative agriculture and renewable energy. I have a background in economic justice and racial justice, but I tell everyone my first love is environmental justice. I feel many ties to this work, deeply through my family's legacy of activism. My father, Bishop William J. Barber II, is the co-chair of the Poor People's Campaign but began his activism working in Martinsville, Virginia challenging the dumping of toxic waste behind an affordable housing complex for Black families. My grandfather William J. Barber Sr. was also involved in this work and was present at some of the protests around the siting of the Warren County landfill in the 1980s. Then my great-grandfather, Benjamin Luther Keyes was actually a coal miner in West Virginia and was a participant in the Battle of Blair Mountain, which was the nation's largest labor uprising.
"I think my existence, and that of many others, is a direct counter to the false narrative that somehow people of color are not environmentalists." William Barber III
As a native of Eastern North Carolina, a son of the South, and someone who grew up with very deep experiences with nature and the outdoors, my family has strong connections to land ownership, agrarian livelihoods, and working the land on both my paternal and maternal sides. When I think of Earth Day, I embrace my own personal existence as resistance. In this field, there aren't many Black and Indigenous male environmentalists in prominence. But we are here. I think my existence, and that of many others, is a direct counter to the false narrative that somehow people of color are not environmentalists. People of color have been some of the most staunch environmental advocates and innovative stewards.