The Community Spotlight series highlights Black individuals and entities who are creating healthy, sustainable, and just futures. In this story, we feature Moody Harney, Jr. a fourth generation New Yorker and the founder of Real Mother Shuckers, an oyster cart business. Guided by the legacy of a Black New York City oyster purveyor that came before him, and rooted in family values of giving back to the community, Moody shares his vision for the coexistence of oyster consumption, farming, and reforestation. This story has been edited for length and clarity.
Black people shuck
In the past, I would have laughed if somebody told me my future was a nine-to-five, let alone a kitchen job. In 2011, after work in Louisiana's nonprofit sector didn't pan out, I went to live in Florida and took whatever culinary job I could get. My first restaurant job was at this place called Crabby Joe's where everyday I would walk out onto the boardwalk in the middle of the ocean to flip eggs and fry fish.
I was more interested in fine dining though—that "yes, chef; right away, chef" vibe. So, I pursued a job at this steakhouse called Hyde Park in Daytona Beach. They basically gave me an oyster knife and were like, "good luck." No one around me really knew how to shuck. I ended up stabbing myself a lot. Eventually, I got better through my own method, which, to me, is like picking a lock. The oyster has a latch door, so shucking is trying to gently open the door to get to the body of the oyster.
When I started in the food world, my goal was to run up the line—do the whole sauté to grill to sous chef to head chef thing. But I became disillusioned with fine dining because the opportunities weren't aligning with my skillset. So rather than try to do everything, I decided I would focus on the grill and oyster stations. Being the information-seeker I was, I studied to make sure I knew all I needed in order to be the best at these stations. For oysters, it was learning the different types and the regions they came from.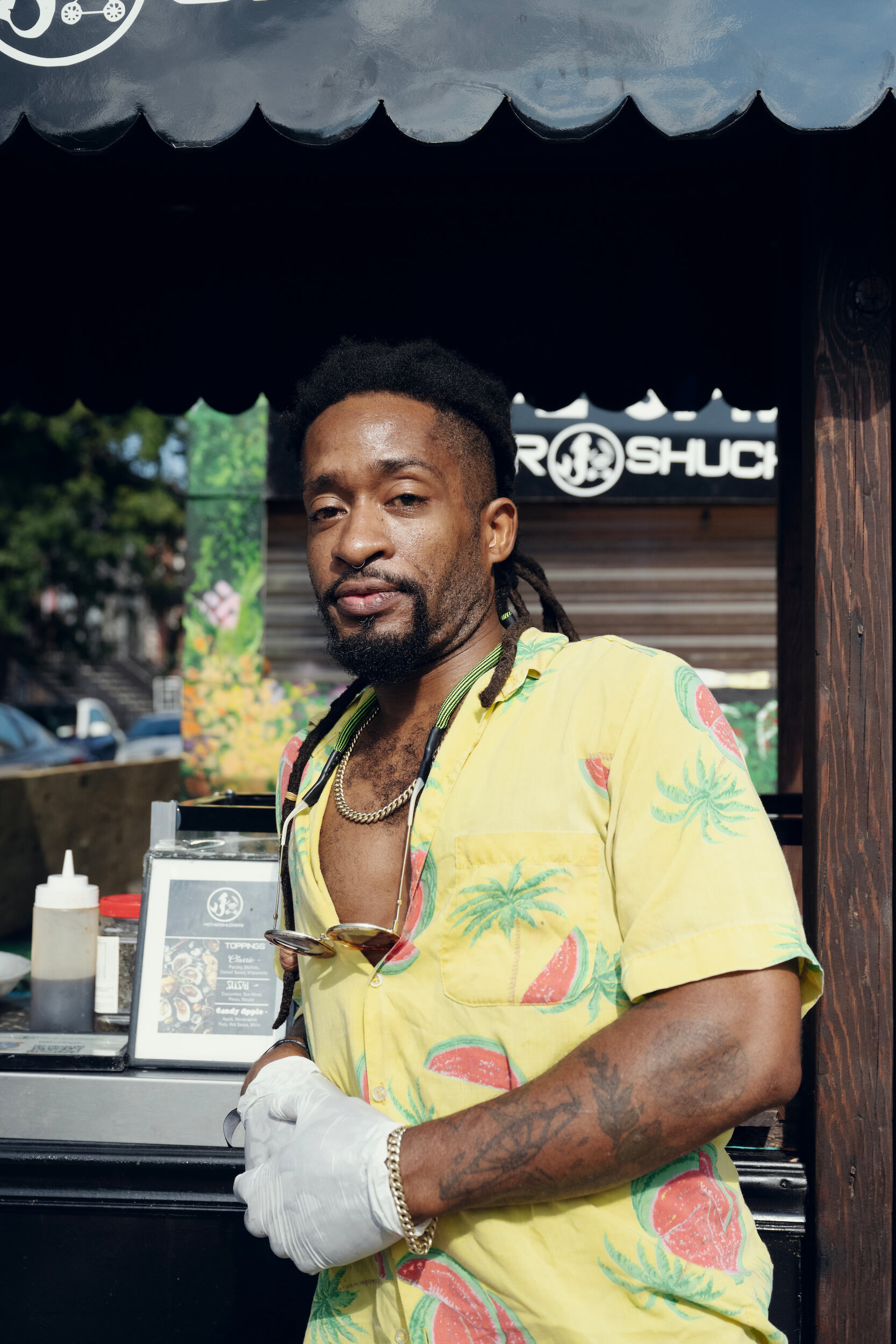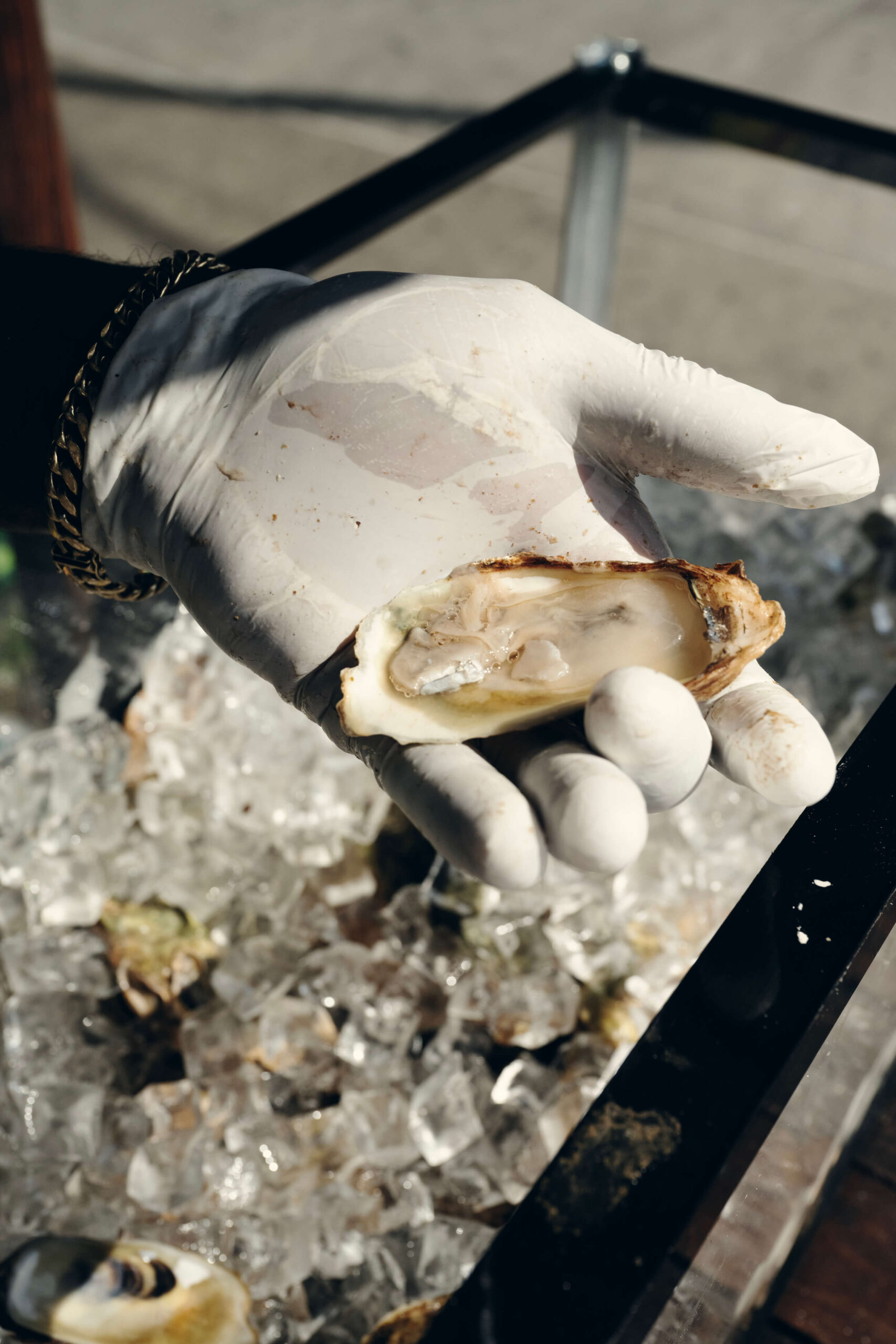 One of the books I read on oysters was called The Big Oyster: History on the Half Shell by Mark Kurlansky, and that's when I first came across Thomas Downing. In the 19th century, most of the New York City oyster cellars were owned and operated by African Americans, and Thomas Downing was the one to really make them respectable as a fancy dining establishment. At that time, oysters were still an every-person food though: They used to cost five to six cents in the 1820s, but today with inflation, that cost would be $1.54. Unfortunately, by the early 20th century, our mistreatment of the New York harbor threatened to derail that. A lot has changed since then, but one thing still remains in my mind. . .oysters should be an every-person food.
Oystering Sustainably
In 2010, I moved to New Orleans, Louisiana to help a nonprofit sustainable living community that some of my friends were starting. That was my first exposure to terms like green or sustainable living, food justice, and hydroponic farming. My commitment to the environment didn't end when I left that job. The last commercial oyster bed in New York City closed in 1927 due to industry overharvesting and pollution. But that's not where the story ends for oysters; I'm helping create a better future with my work.
Today, Real Mother Shuckers donates shells to Billion Oysters Project to help reforest oysters in our local waterways. I believe anyone who sells oysters inside of New York should donate their shells, or at the very least get involved in reforesting themselves. That said, I feel that we should never consume oysters from New York City Harbor. Harbor areas should be strictly for reforesting oyster reefs because they are the backbone of our planet. But I believe we can both reforest oysters for ecological purposes, while growing the farming industry and encouraging everyday people to consume them.
The oysters aren't the thing that's in jeopardy here; they'll come back one way or another. We're the ones in jeopardy if we don't take care of this ecosystem.

Through learning about oyster reproduction, I have been able to look beyond oysters being an economical and integral source of protein and understand how essential they are to the ecosystem. Native Americans used to build up the oyster shells along the banks of the rivers to protect from storm surge.
I'm not nervous about the oyster industry not taking off, nor am I concerned about being able to do this work long-term. The oysters aren't the thing that's in jeopardy here; they'll come back one way or another. We're the ones in jeopardy if we don't take care of this ecosystem.
Creating Legacies
I opened Real Mother Shuckers in 2016 because I was serious about expanding access to oysters, both for consumption and for small business ownership. Right now, I know two other Black purveyors in the New York City area who focus on feeding oysters to consumers, like Flatbush Oyster Co. Of course there are probably others who sell oysters, but the cart is what differentiates my business. This is not to say that I want to be alone in this. In fact, I have a plan for a youth-focused entrepreneurship program.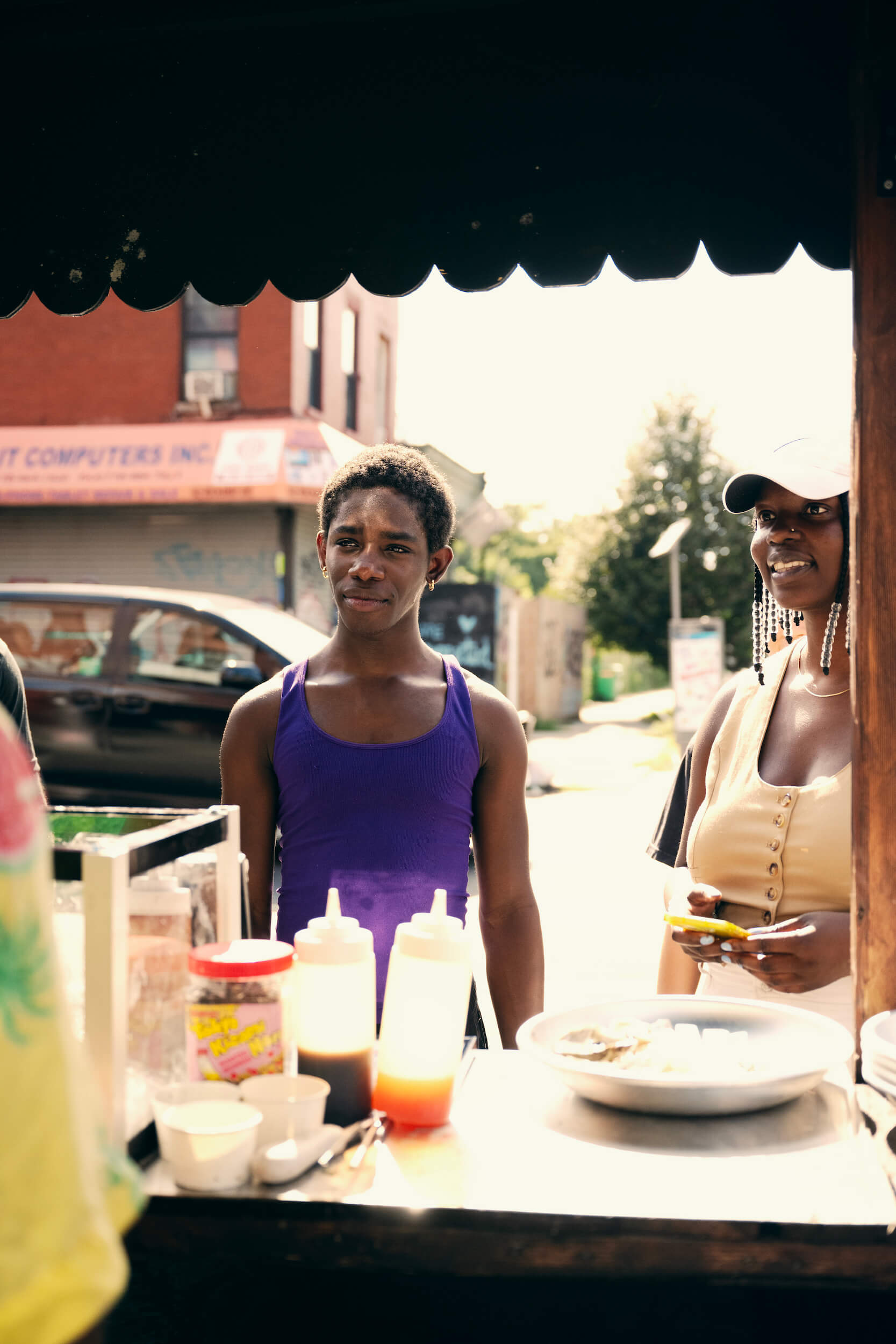 In this program, kids will get their own oyster cart and learn about business management. It's great to have oyster-shucking skills, but the business skills will be foundational outside the culinary world. Real Mother Shuckers is reliant on youth. Besides needing a workforce, our youth have so much to gain and lose from environmental change. I am a fourth generation New Yorker, and I grew up during the time of the crack epidemic. There were guys controlling the corner in my neighborhood, but despite what was going on, I still had exposure to culture, new environments, and different food. I grew up with a constant ball in my throat when I was a kid, worried about the future, not knowing how I would be employed, or how the world would look. Today, there are still a lot of those same concerns for kids, but there's also a lot of hope. It's very important to me that I am able to facilitate a different pathway so that the sort of desperation I experienced isn't there for them. I am building this cart program for kids so they can sling something legally on the street corner.
Thomas Downing's legacy has served as an inspiration to me, and no doubt to others. I want my legacy to make oysters more of a common people's food again. One day, I would love to hear Cardi B and Beyoncé saying, "Eat your oysters, mother shucka!"